Do you know which CTA your visitors click on the most?
Or, what kind of headline your visitor will be attracted to?
Or, do you know if your product page answers all of your visitors' questions?
Does it make them want to convert?
I think the biggest and most important question here is:
Is your website enough, when it comes to design and layout, content, navigation, etc, to uplift its conversion rate?
Well, all of these questions can be answered by AB testing!
AB testing is one of the tools that can help you with conversion rate optimization.
So, if you have a Shopify store and you need to do some AB testing, this is the blog to help you.
FigPii, as a testing tool, can help you do all the testing that you need.
Let's delve in…
How to Set Up FigPii on Your Shopify Site?
First, you need to log in to your Shopify dashboard and install FigPii on your Shopify store.
Here is how to do it:
Go to the apps part on Shopify,
Search for FigPii,
Install it,
Log in to FigPii, or sign up to it if you don't have an account
Then, FigPii integration will be enabled.
From there, you can go directly to the dashboard.
Now, How Can You Launch a Test on FigPii?
Once you log in to FigPii's dashboard, you will find the AB testing tool icon on your right, click on it.
Then, click on "create new experiment."
The first step will be to name your experiment,
Then, you need to choose the kind of experiment you want to launch. Either "AB test" or a "split test."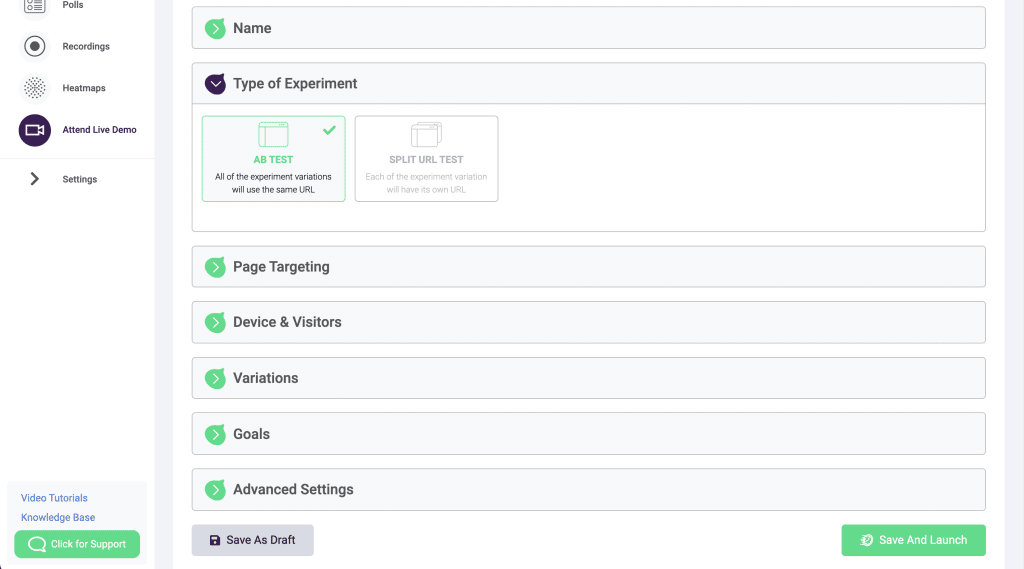 Split testing helps if you have a single page and you already have the new design implemented on Shopify itself, then this is a good option for you.
But, if you don't have the new design implemented anywhere, then it is better to run an AB test.
With split tests, we don't handle the design of the new variation, those are handled internally on the website itself.
All we handle is splitting the traffic between the different variations
But with AB test, you can find all the tools in the next step "page targeting" to edit the page.
In page targeting, you can either run the experiment on a specific page, or on multiple pages.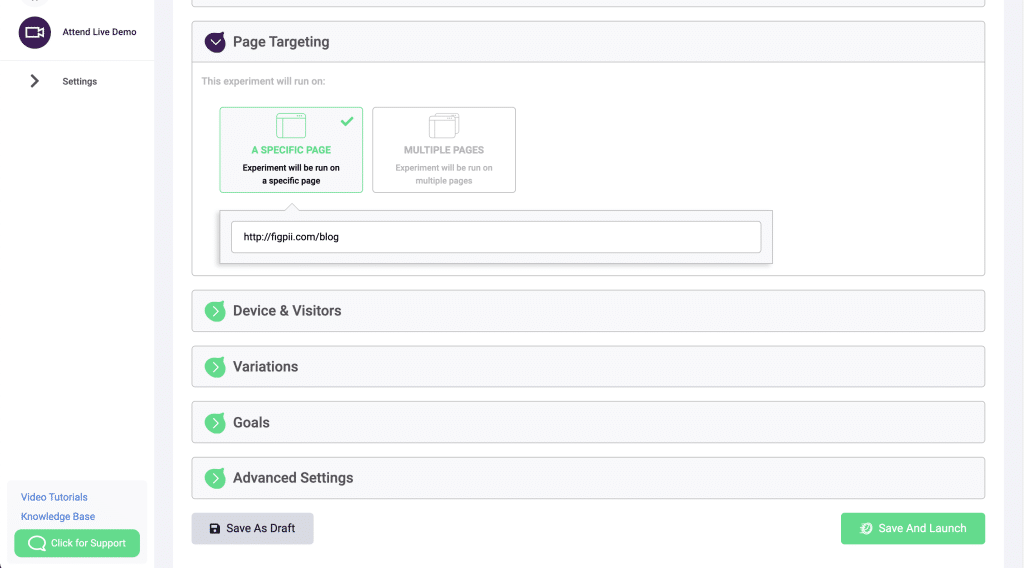 To understand how targeting works, check the knowledge base below:
How Do I Target Specific URLs When Running An AB Test?
Next, you need to choose which device you want the test to be on; desktop, mobile, or both.
And, you need to choose the visitor type: new, returning, or all of them.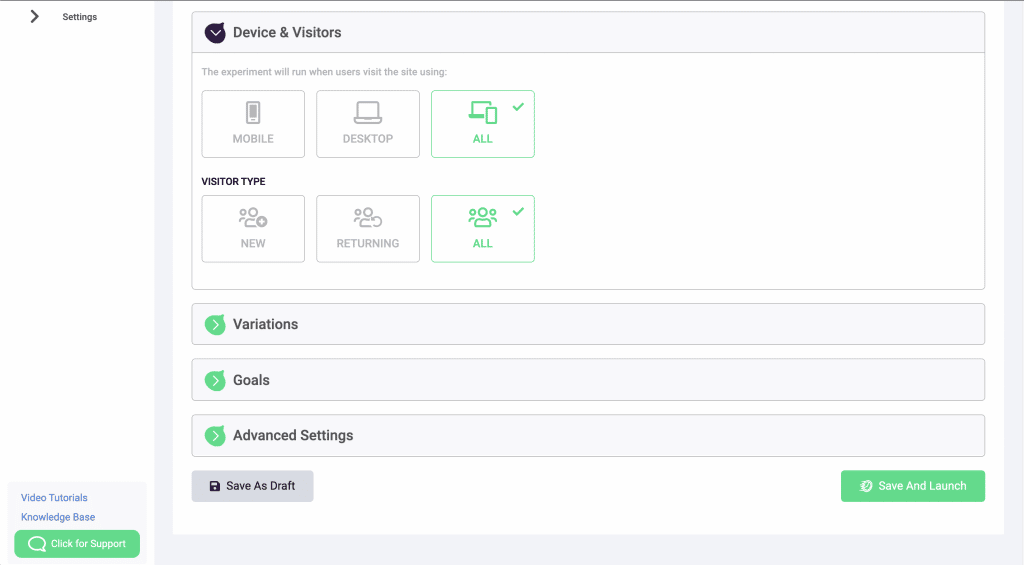 Then, in this step, you need to add your variation.
Here, you can either use the built-in FigPii visual page editor to implement your changes and ideas on the website.
Or, if you don't want to use the visual editor and have a developer in your team, you can use CSS and javascript.
After you create your variations, you need to choose your goals.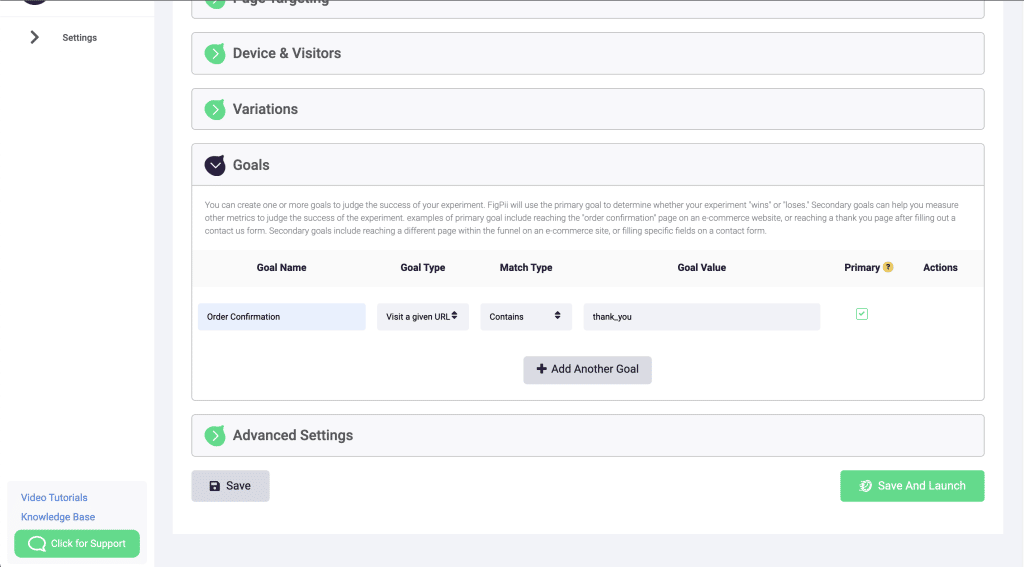 For the goals of the test, the main goal or the micro goal is "order confirmation."
It represents how many products you sold. The test measures the impact the test has on your revenue. Also, it measures what percentage of visitors have converted on the website.
Also, you have additional goals or macro goals, which you might want to keep an eye on them and see the impact of the test on them.
These goals can be: product visits, collection visits, add to cart, cart visits, and checkout.
The last step is to save and then launch your test.
Examples of Elements You Can Test
The amount of elements you can test on your website using FigPii AB testing tool is enormous.
For instance, for this ecommerce website that sells reading glasses online, they had a problem, which was that the benefits banner appeared above the top navigation on their homepage.
Also, it wasn't a sticky bar, which meant that it can't move with visitors when they scroll.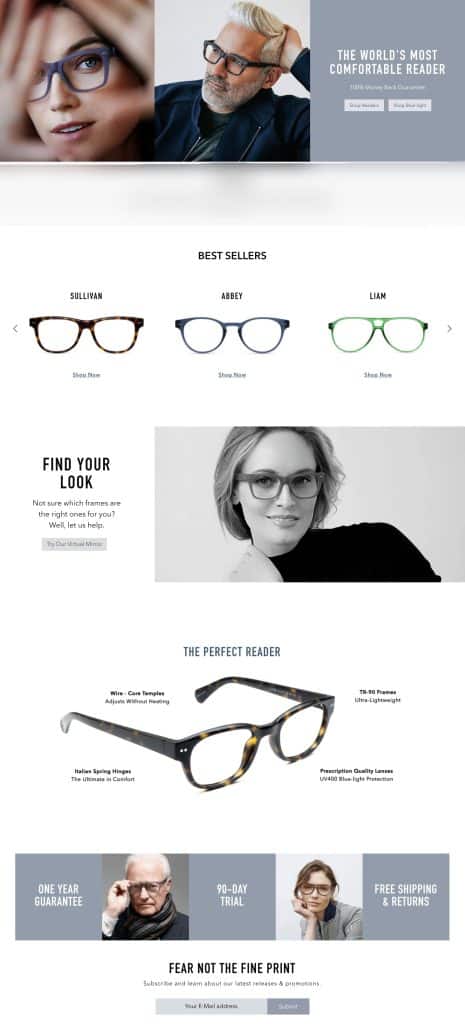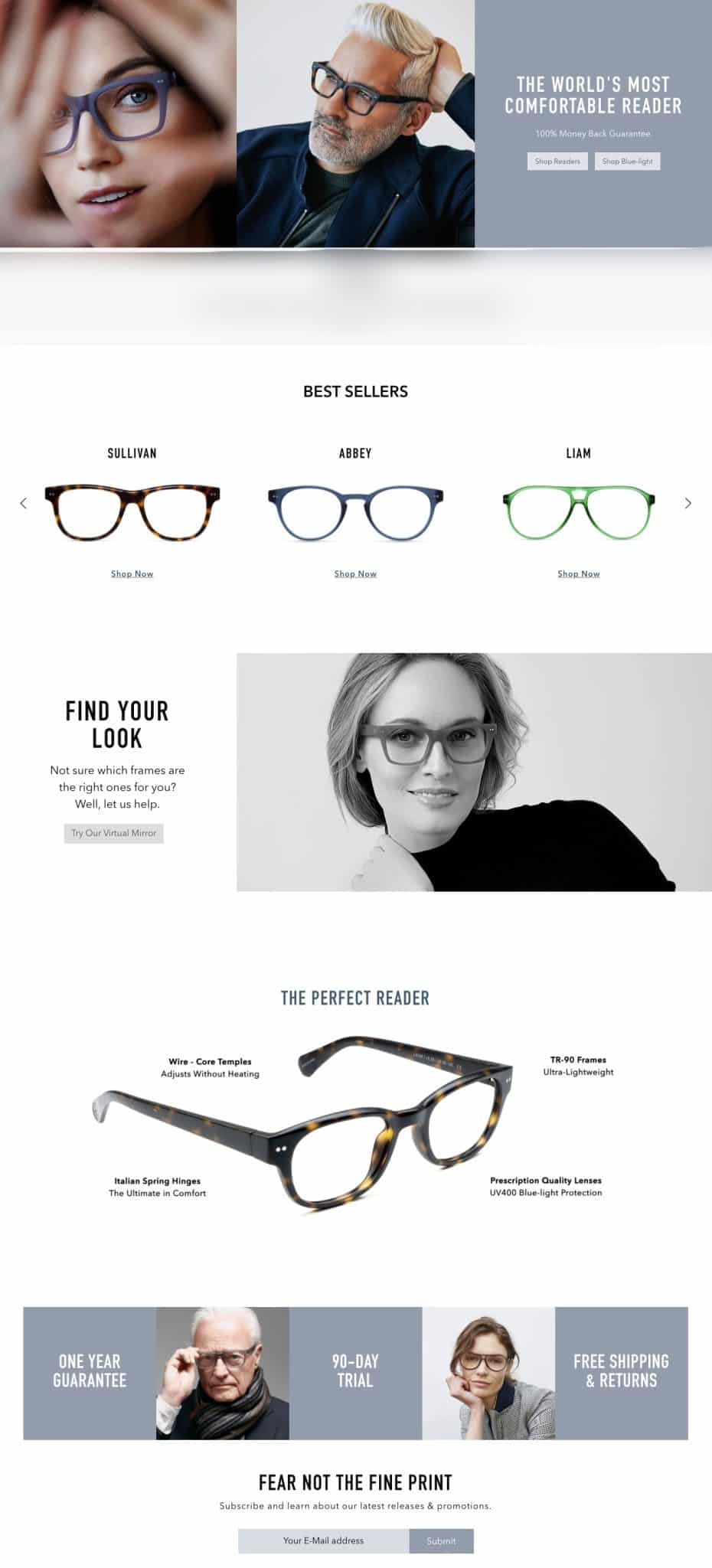 And, that is what we tested:
We added three benefits on the banner,
We placed the banner under the top navigation,
We made the banner sticky,
We made the banner transparent.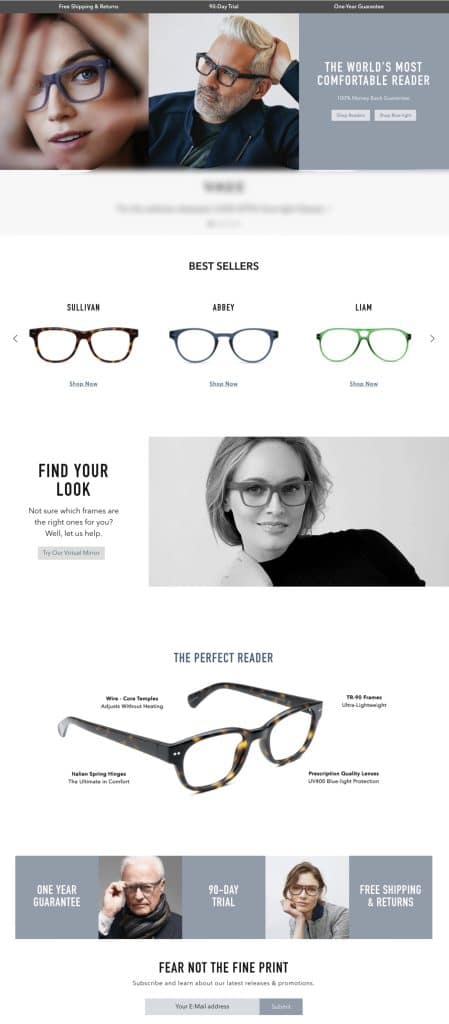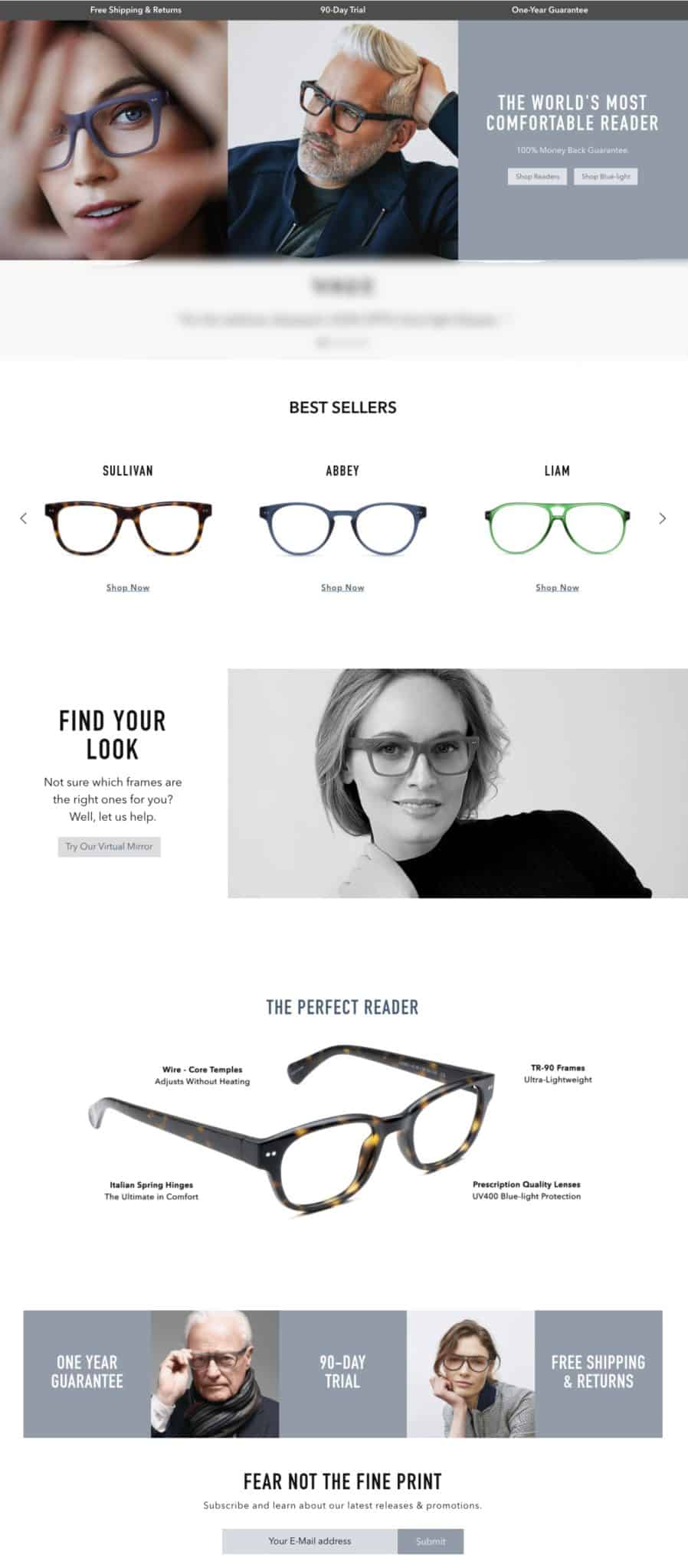 As a result, the conversion rate has been uplifted by 25.95%.
For another client, which sells adventure essentials; bags of good quality, we tested three different things.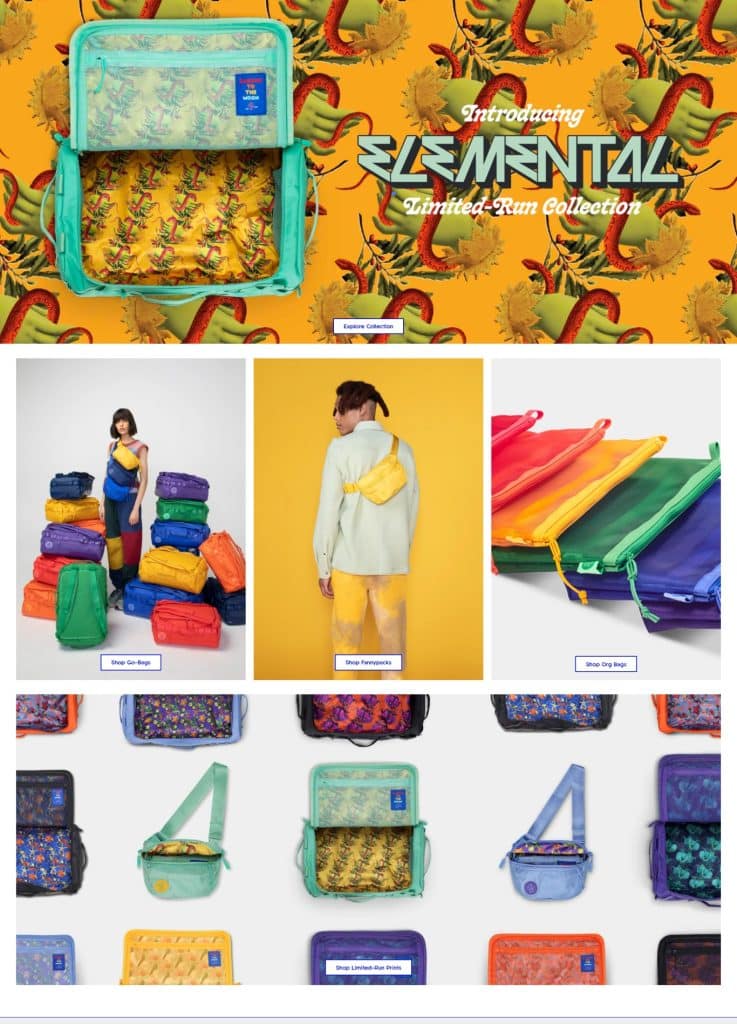 Add the most popular product to the homepage, so when the customers visit the website, they don't have to click on the category pages to see the products.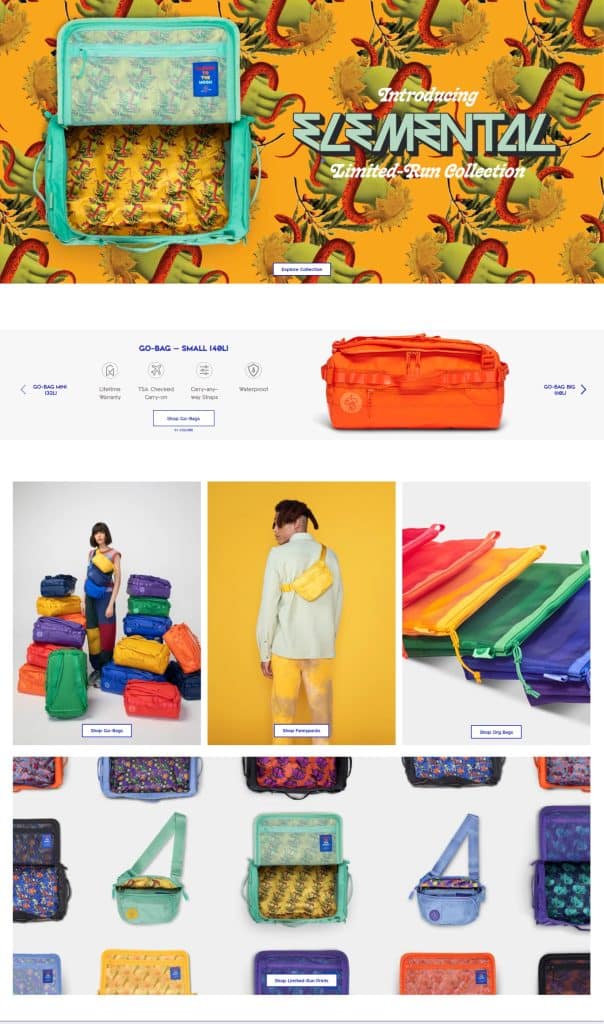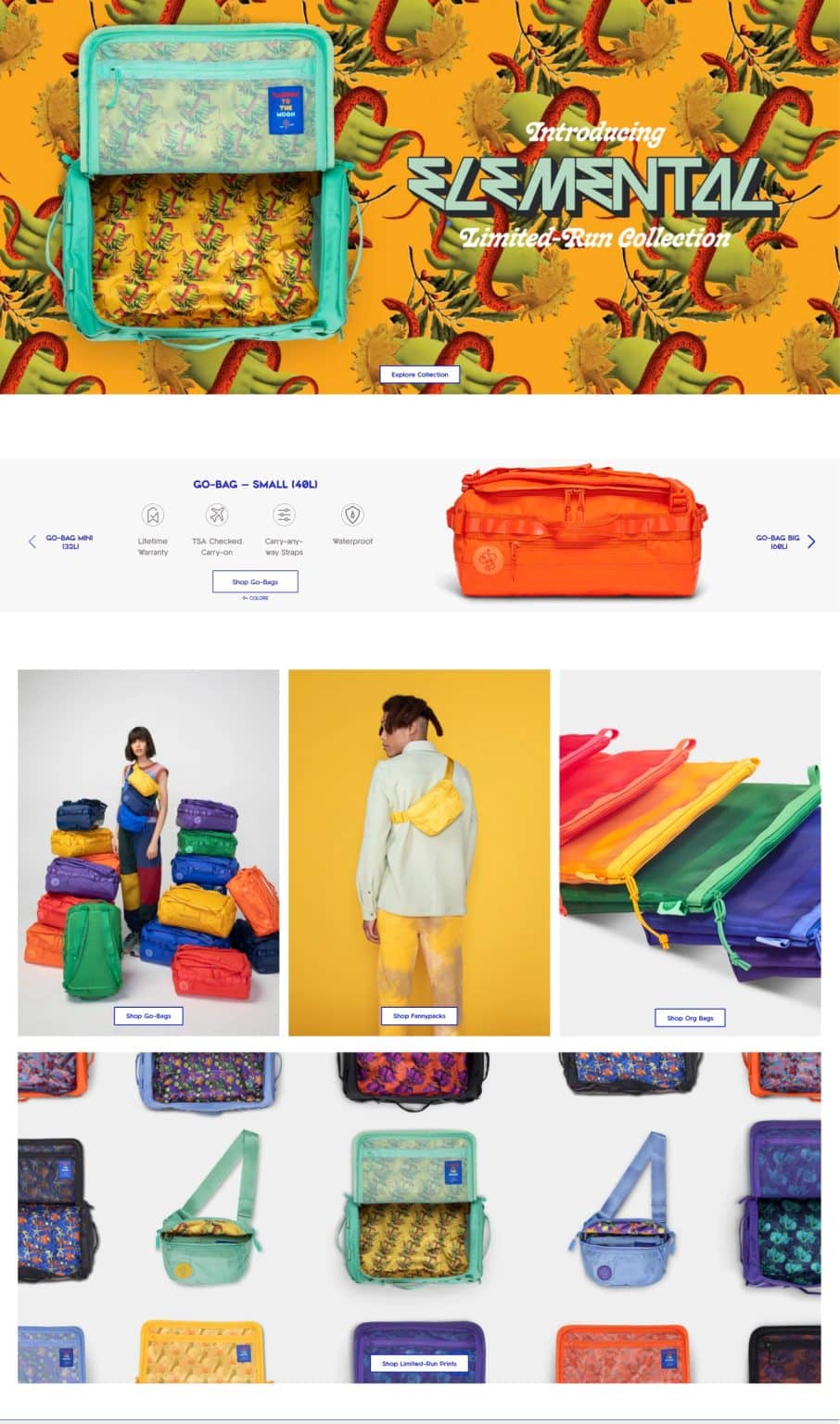 The test on desktop had a remarkable uplift in conversion rate, by 43.14%.
The second thing we have tested, due to the lack of customer ratings on category pages, is adding the customer ratings for each product to improve the experience of category pages.


The test has resulted in a 28.13% uplift in conversion rate for desktop, and 2.11% for mobile.


The last test was to solve an issue they were experiencing, which was that the customers have to click on ''Shop'' if they want to see the company's products.
When they click on ''Shop'' an additional menu appears where they can choose from different products.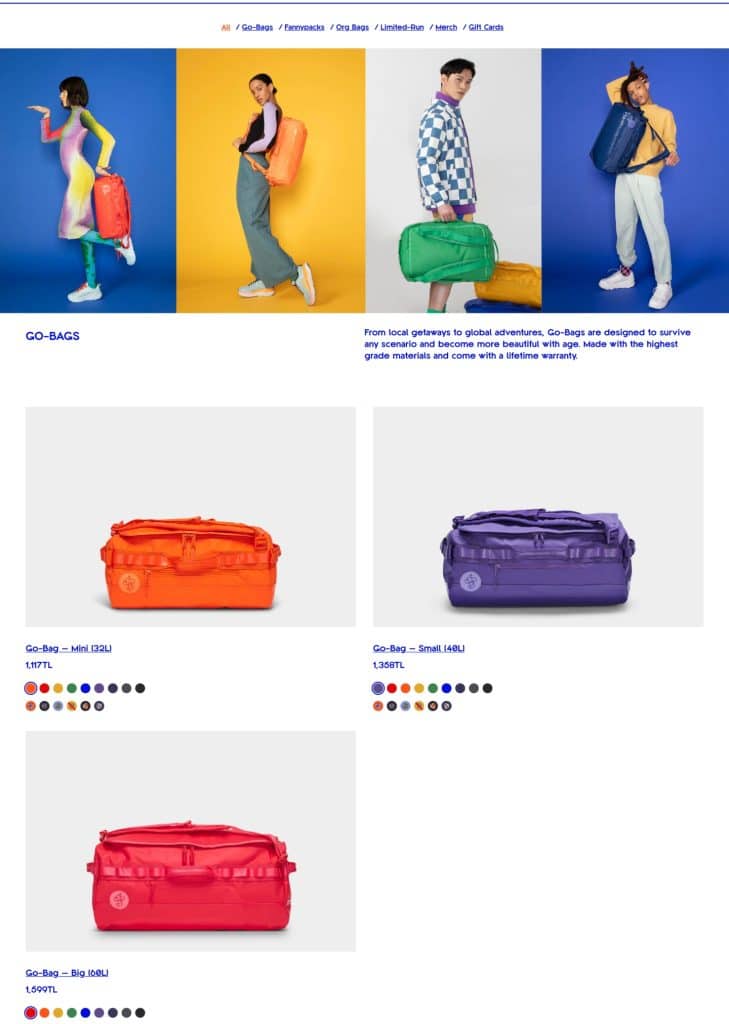 We wanted to shorten the time and clicks so that the customers can already see different products sorted on the top.
That's why we tested replacing Shop / About with adding Shop All, Go-Bags, Fannypacks, and About.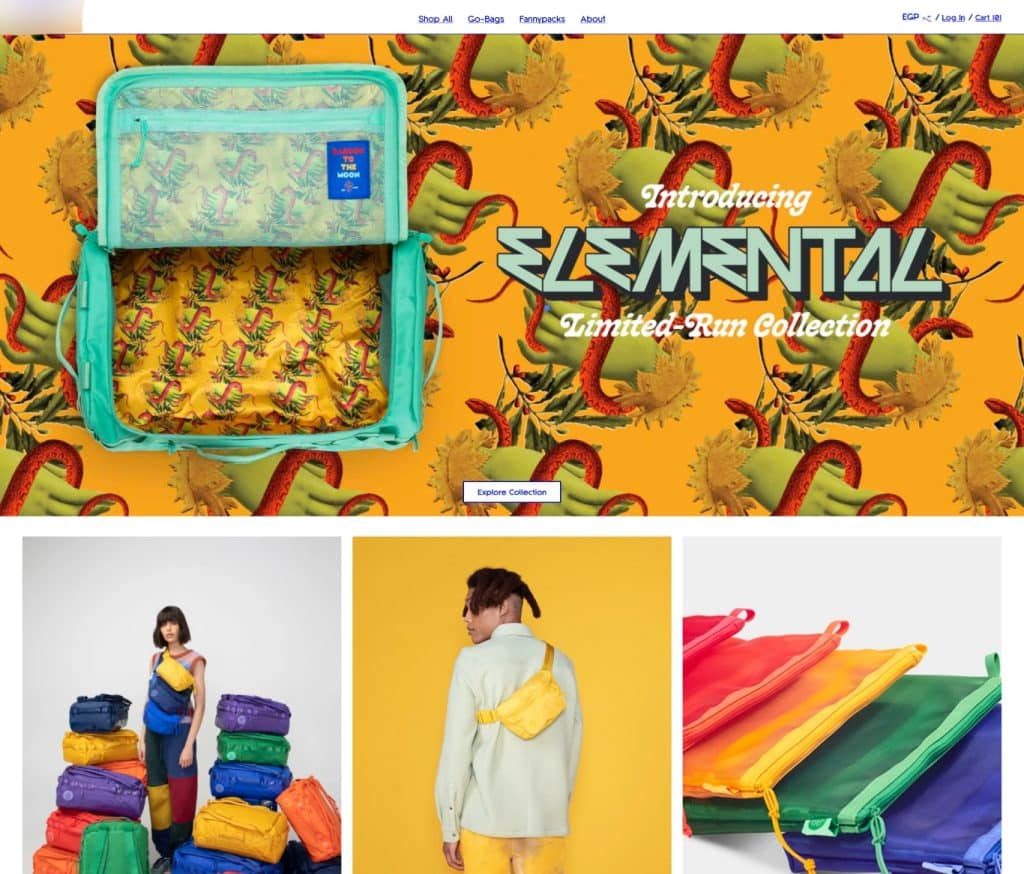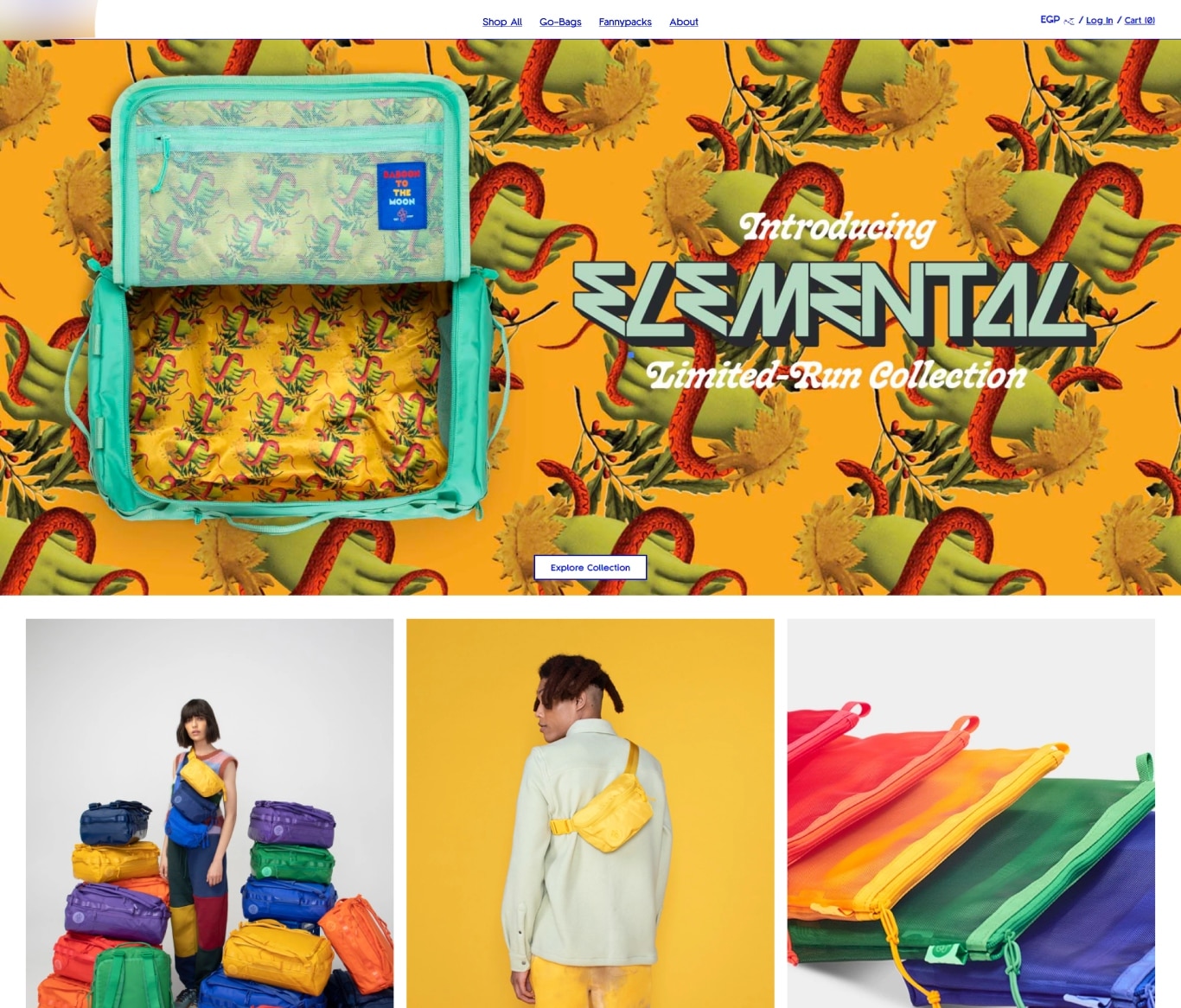 This test resulted in an uplift of 2.92% for desktop.
Wrapping Things Up
That's everything you need to know about how to AB test on your Shopify store using FigPii.
However, if you own a WooCommerce store, then the next blog will definitely be beneficial for you.
It will be published next week.
Until next week!