It's not just a report, but an ACTUAL video of what visitors did on your site.
We record every visitor click, each mouse movement, each pause, and each page navigation.
`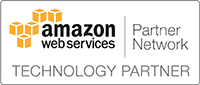 Pssst and the best part is, figpii has a lot more than just session recordings to know what users do, why, and exactly how to improve…. LEARN MORE
Try It Free
no credit card required
These companies love our session recordings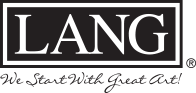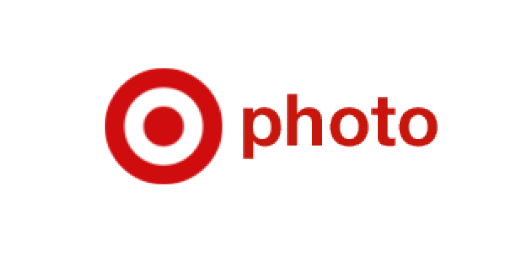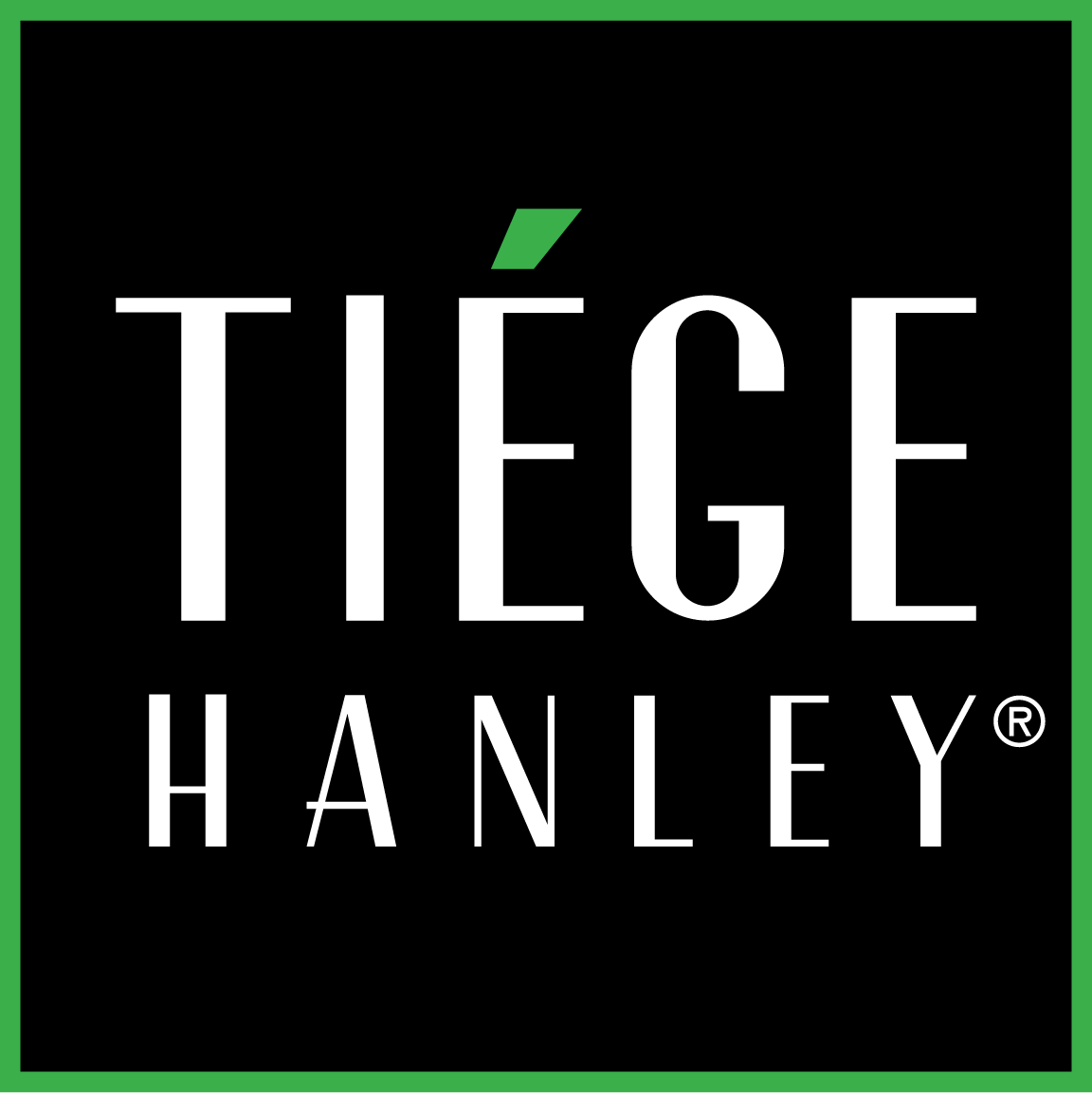 What do you get when you run FigPii session recordings on your site?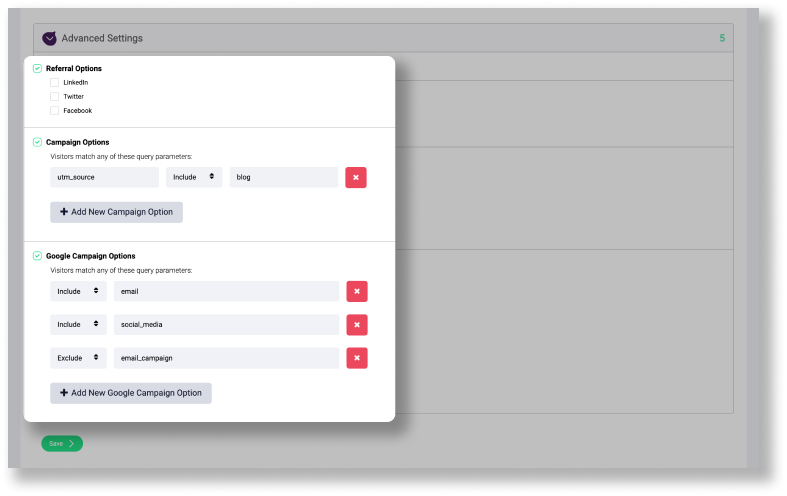 Record visitor sessions for specific pages or your entire site

You can record and watch all visitors coming to your site, or you can record visitors who come to a specific page.
Record visitors sessions of visitors coming from a specific source or campaign

Do visitors from email interact with your pages the same way visitors coming from organic google or paid campaigns? FigPii session replays will help you find out. Using our advanced targeting, you can record sessions for different traffic sources.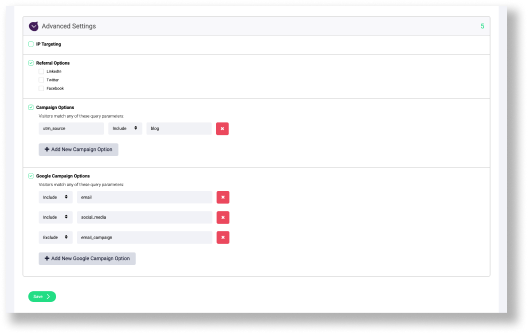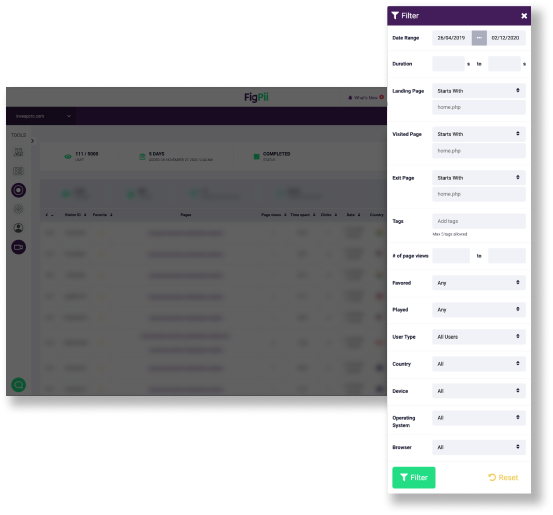 Powerful filtration - 16 different filters
Use our powerful 16 filters to pinpoint the sessions you want to hone in on specific sessions. You can filter by session duration, landing page, exit page, user type, tags, and more. You can setup FigPii to capture sessions that are only 30+ seconds long with multiple page visits.
Detailed session information: type of device, location, time spent
The information allows you to see where the visitor came from, how much time they spent, how many pages they visited, and what device and browser they used.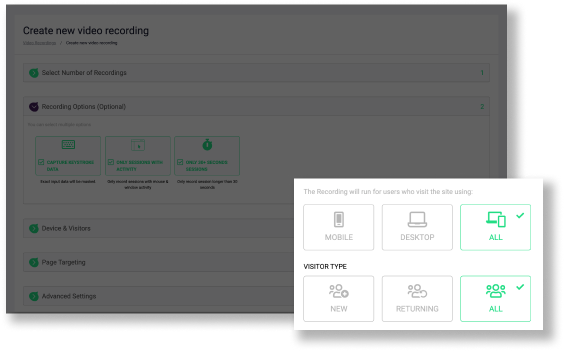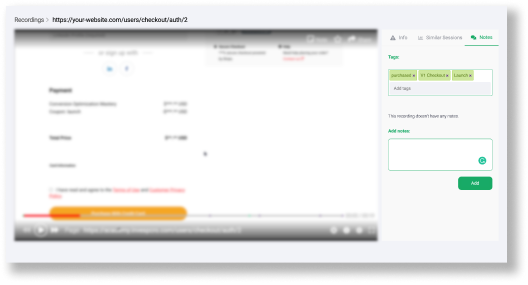 Tagging
Tag videos as you need for easier sorting and searching later on. For instance, if visitors conduct certain behaviors on a video, tag it, and all videos that share that same behavior.
Try It Free
no credit card required
What Customers Say About Us
GDPR & CCPA
The GDPR (General Data Protection Regulation) is legislation designed to strengthen and unify data protection laws for all individuals within the European Union. The California Consumer Privacy Act (CCPA) is a privacy bill to protect California consumers' privacy.
FigPii operates in a manner compliant with GDPR and CCPA.