Session Replay
Know what hinders conversions
Tackle user frustrations head-on
Monitor Crucial User Metrics
All features unlocked. No commitment. No credit cards.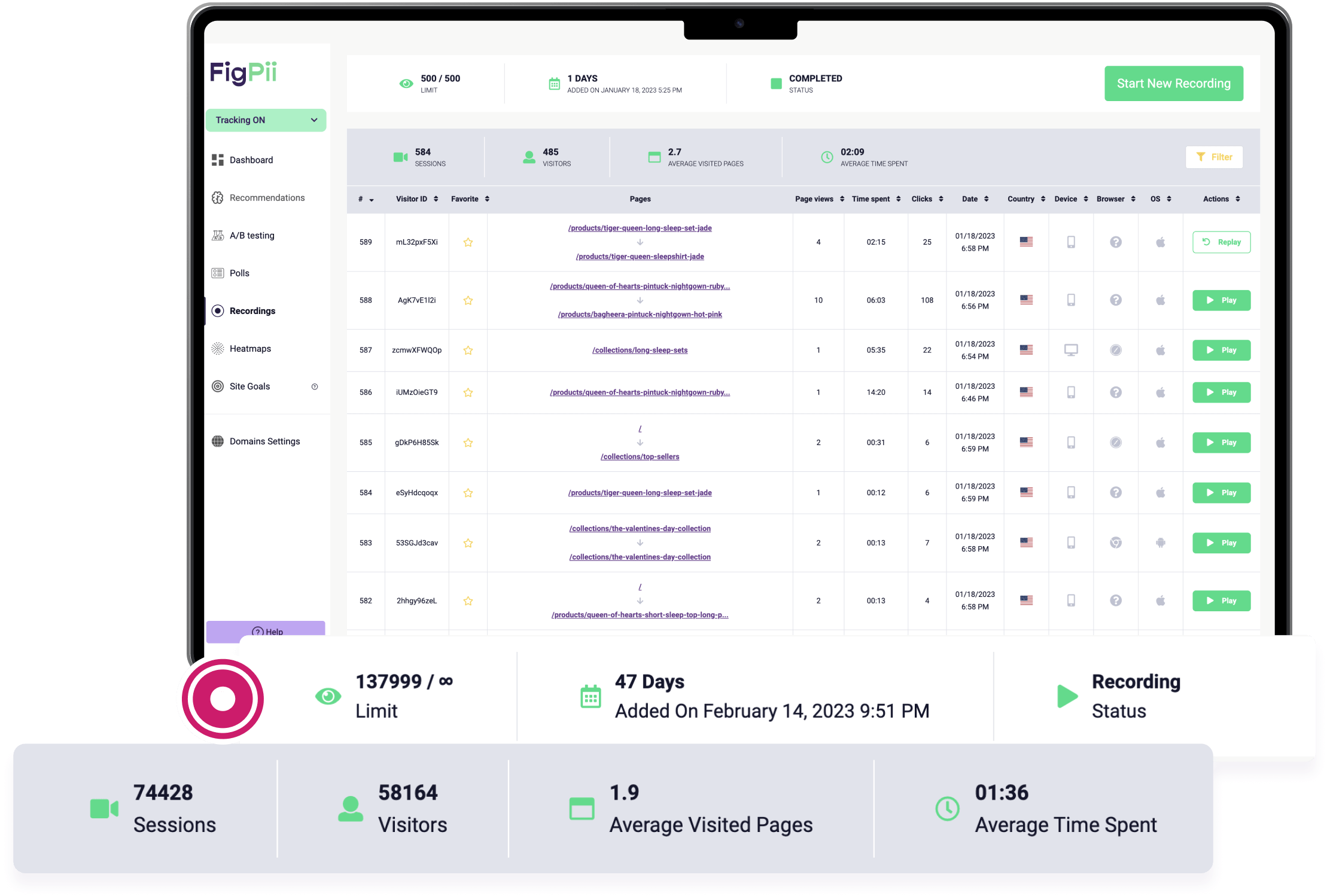 3700+
Brands use FigPii for
their user behavior analysis
99%
Of users feel
secure using FigPii
127
Countries are home to brands that use FigPi
99.99%
Operating time.
FigPii won't let you down!
FigPii allows you to identify technical issues that might be causing problems for users, such as broken links, slow loading times, or error messages. This can allow you to fix these issues quickly and prevent them from impacting future users.
FigPii provides valuable insights into user preferences and behavior patterns, such as which features users interact with the most, which elements they ignore, and which actions they frequently take. This information can be used to tailor your website to meet the user needs and preferences.
Always want concrete evidence to support decision making? By replaying user sessions, you can see firsthand how users interact with your website and make data-driven decisions based on actual user behavior rather than assumptions or speculation.
FigPii allows you to understand how users interact with your website and navigate it effectively, all while ensuring compliance with privacy laws like CCPA and GDPR.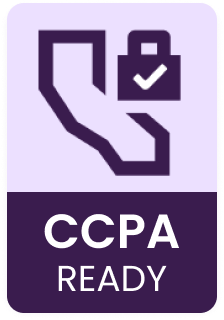 What Makes FigPii Special?
By watching session replays, you can see how users move from one page to another, what buttons they click on, and how they interact with different elements on the site.
Session replay tools can help you identify the pages where users spend the most time and the ones where they quickly move on.
You can identify the most common user paths through the website and see which pages have the highest drop-off rates.
By watching session replays, you can see the problems that users encounter while browsing your website, such as broken links, confusing navigation, or slow page load times.
You can segment your users based on demographics, geography, or behavior and see how each group interacts with your website. This can help you identify areas where you can improve the user experience for specific user segments.
You can track how users interact with specific features or elements on your website, such as forms, videos, or chatbots, and see how they use them.
Still On The Fence About FigPii?
Take FigPii for a test drive with our no-risk, it's completely free!
Or schedule a personalized demo with our team.