Customer Feedback Software Goals
Customer feedback software helps businesses of all sizes, shapes, and industries gather customer feedback. 
These tools have become so important for SaaS companies and E-commerce that they are now a staple in the marketing strategy of any company looking to grow their business. 
These are some of the goals businesses set out to achieve when using customer feedback software.
Analyzing customer feedback:

Customer feedback software helps businesses analyze the feedback they receive from customers. This analysis can help businesses identify patterns and trends in customer behavior.

Improving customer satisfaction

The ultimate goal of customer feedback software is to improve customer satisfaction by listening to customer feedback and making necessary improvements.

Enhancing product development

Customer feedback software can provide businesses with insights that can be used to enhance their product development process. 

Monitoring customer engagement and sentiment

Customer feedback software can help businesses monitor engagement and sentiment over time. This can help businesses identify changes in customer attitudes and preferences and take action to address any issues or concerns.
In this article, we've compiled a list of the 7 Best Customer Feedback Software.
Criteria For Choosing Customer Feedback Tools For Ecommerce
As an E-commerce store looking for customer feedback software, here are some of the factors to consider: 
Customization

Ecommerce businesses have unique requirements when it comes to feedback collection, so a customizable tool is essential. The tool should allow for the customization of feedback forms, surveys, and reports to match the branding and requirements of the ecommerce business. This will ensure that feedback collection is in line with the E-commerce specific needs.

User Interface

The tool should have a user-friendly interface that is easy to navigate for both the ecommerce business and its customers. An intuitive user interface will reduce the time and effort required to collect feedback and provide a positive user experience for customers.

Ease of Use

The user feedback tool should be easy to use to collect valuable customer insights, even for non-technical users. It should provide clear instructions and require minimal training, enabling customers to provide feedback efficiently and without errors.

Feedback Channels

A feedback tool for ecommerce should support a wide range of feedback channels, including email, web, mobile, and social media. This allows the ecommerce business to collect feedback from customers through various touchpoints, increasing the chances of receiving valuable feedback.

Customer Support

The feedback software provider should offer reliable and responsive customer support to help the ecommerce business resolve any issues or questions that arise. This ensures that feedback collection is smooth and efficient.

Integration

The customer feedback software system should be able to integrate with other tools the ecommerce business uses, such as CRM or marketing automation software.

Pricing Plans

You want to get a feedback tool that has the functionalities that your business requires and, at the same time, has a price that's within your budget. 

 Analytics Feature

The customer feedback tool should have analytics features that can help you analyze the feedback to get meaningful insights that can help improve customer satisfaction.
The Importance of Customer Feedback Software
Customer feedback is becoming more and more important within companies, and E-Commerce websites are no exception. It is also an integral part of customer satisfaction.
Collecting customer feedback has even become a key part of the strategies implemented by online sellers, to the point of becoming the number one business differentiator. 
A study by Invesp has shown that 90% of consumers read online reviews before visiting a business. And 88% of consumers trust online reviews as much as personal recommendations.
Integrating customers' feedback software into your eCommerce website is a great idea. 
It is a real decision-making factor for visitors, who can then be converted and retained. In addition, beyond just displaying reviews on your E-Commerce, they are also useful for your communication and various media strategies:
Search engines: displaying the score of your customer feedback on your SEA and SEO campaigns allows you to reassure targeted consumers.
In addition, the content of comments allows you to generate text, thus improving your natural referencing through what is called User-Generated Content (UGC)

Emails: Adding some of the comments you collect is a great way to increase the click-through rate of your campaigns, helping to increase your conversion rate. You can also use them during the cold outreach plan or during your retargeting campaigns.
Websites: Customer feedback are, as previously mentioned, testimonials and signals of trust for users who are unfamiliar with your online store. These reviews can therefore tip the buying decision.
Making the right choice for your customer feedback solution is, therefore, decisive for your business strategy, as it also contributes to overall customer satisfaction. 
Indeed, the opinion of buyers is an element that will count in the buying decision of visitors and prospects, in addition to helping you retain loyalty.
Now let's go through the list of the 7 best customer feedback tools for your E-Commerce: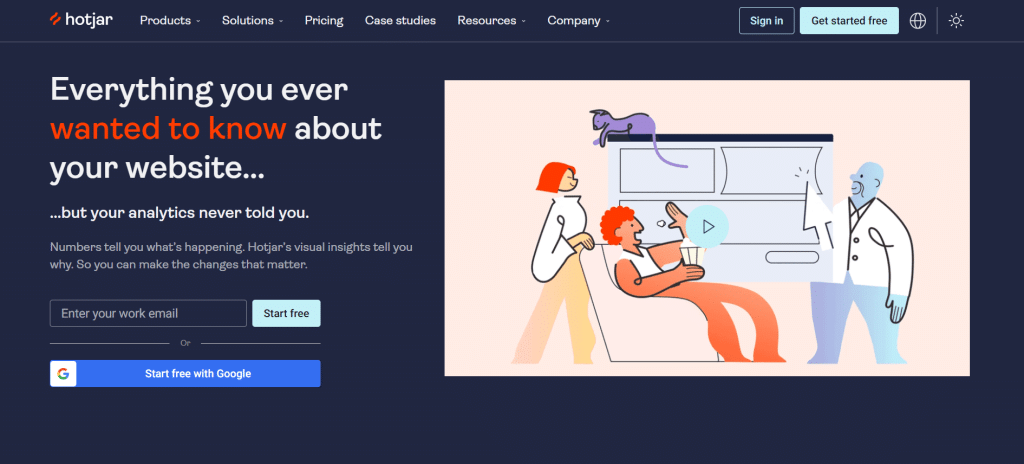 Hotjar is a behavioral analysis tool that allows you to gather qualitative information from website visitors. It offers you a Feedback feature and a Polls & Surveys feature that allows you to directly request the opinion of your visitors through a one-click on an emoji, star rating, comments, and polls. This feature adds a tab (or widget) to your E-Commerce, where users can click to leave a comment. This allows people to give their opinion when there is a problem, which can help you avoid losing potential customers.
Packages:
For Personal Use: 
This freemium plan allows to create and store 3 Surveys & Incoming Feedback widgets.
The Plus plan is suitable for low-traffic sites. It allows unlimited Surveys & Incoming Feedback widgets
For Business Use: 
Suitable for businesses of all sizes, this plan allows 500 full user sessions per day and unlimited Surveys & Incoming Feedback widgets 
This plan gives you 4,000 daily sessions, continuous Surveys & incoming feedback, and training with a Hotjar specialist.
For Agencies: 
Finally, they have a quote-based Agency plan that gives you access to unlimited client sites in one central account. You can upgrade and download this plan anytime you want.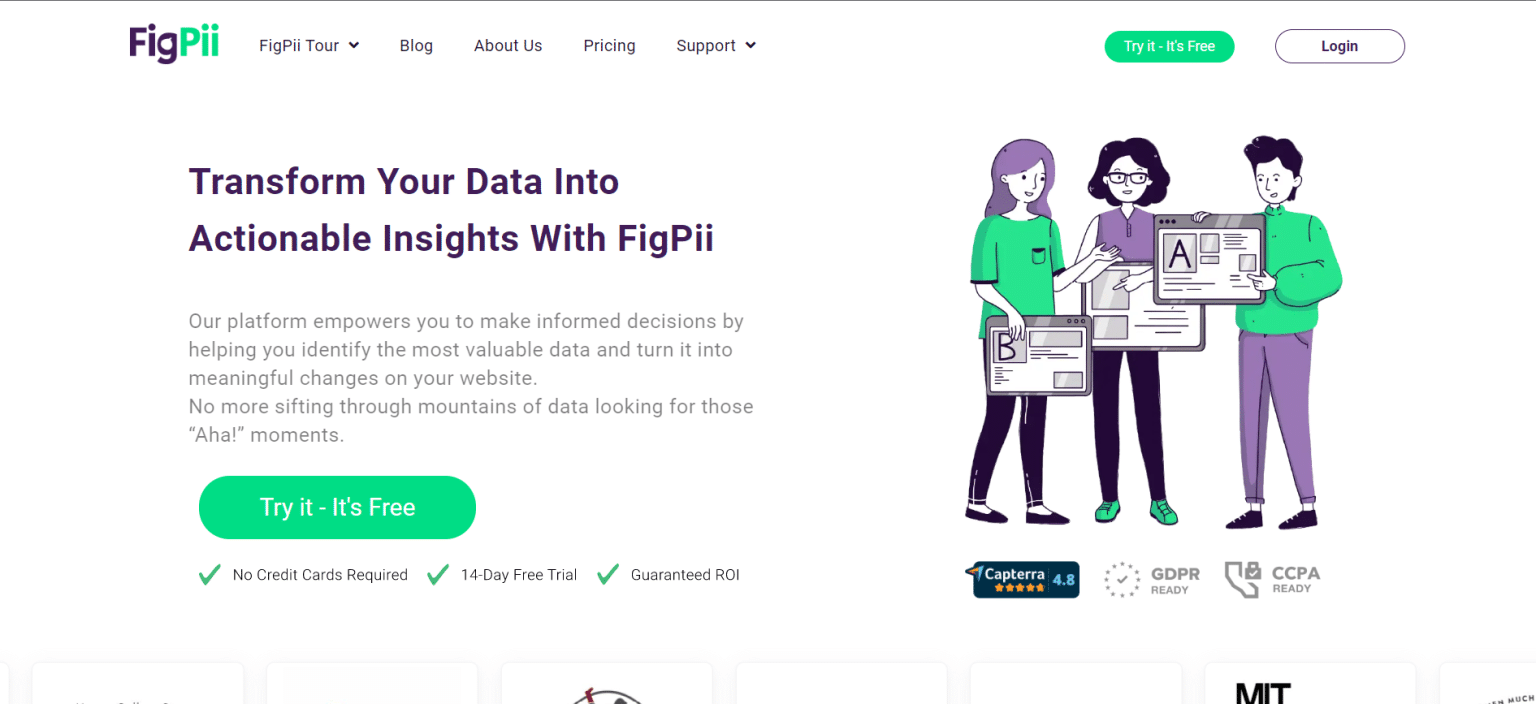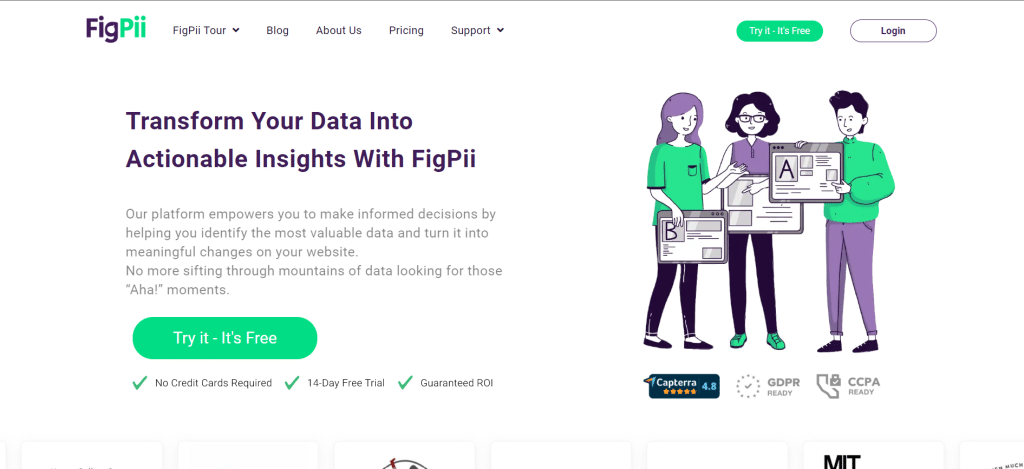 FigPii is a powerful CRO and A/B testing cloud platform that helps businesses design UX and identify visitor intent, behavior and preferences by tracking interactions through surveys, heat maps, and session recordings. With FigPii, you can collect customer feedback from visitors coming to your site from a specific source (email, google organic, paid campaign, etc.). In addition, it lets you know how visitors coming from different sources have different ideas about your site. 
Packages:
FigPii offers a 14-day free trial.
The packages include 4 types:
The starter pack allows up to 10,000 visitors/month, with access to all the tools.
Up to 30,000 visitors/month, with unlimited access to polls and surveys. 
It allows up to 60,000 visitors/month with unlimited access to polls and surveys. 
It allows up to 100,000 visitors/month with unlimited access to polls and surveys.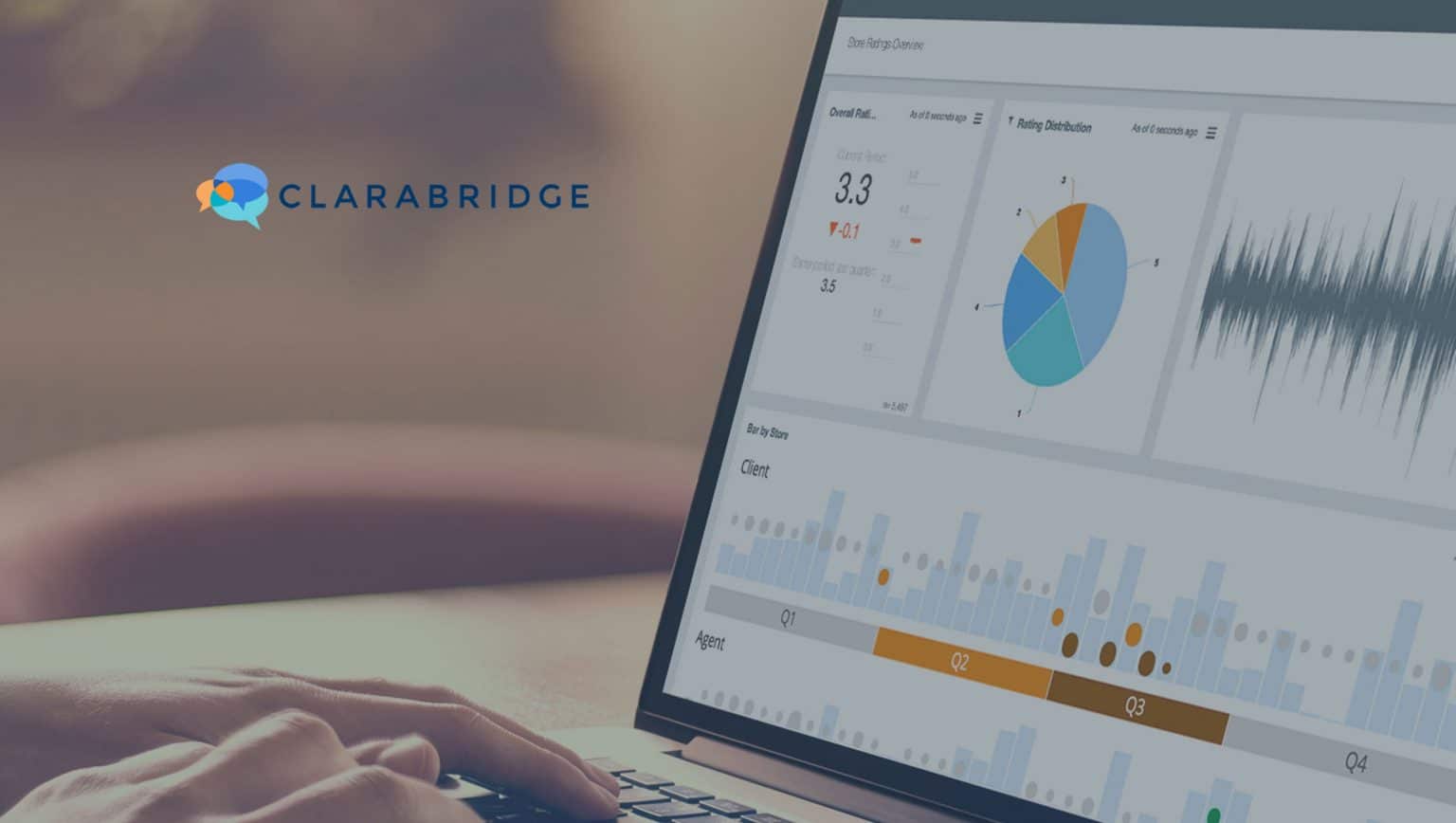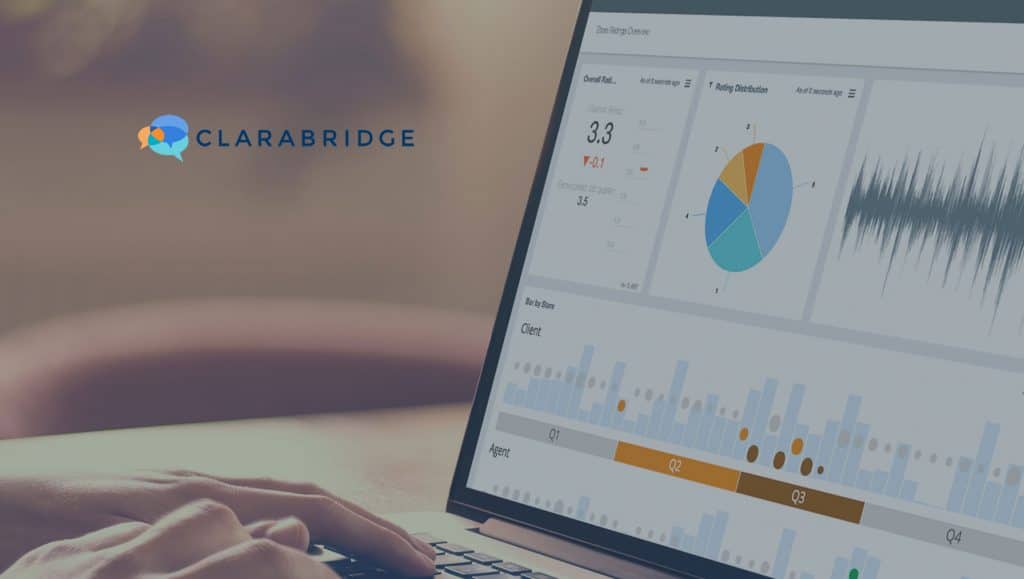 Qualtrics (formerly known as Clarabridge) is a Customer Experience Management (CEM) platform that pulls data from a variety of feedback sources. This data can easily be filtered within the platform, allowing users to optimize their websites accordingly. This feedback tool has the following capabilities: text analysis, sentiment analysis, linguistic categorization, and emotion detection.
Wootric is a cloud-based customer experience and feedback management software that helps measure and enhance client satisfaction.
Key features: Management of customer feedback, communication, engagement, campaigns, loyalty, segmentation, rating, review, market survey and referrals.
Wootric takes care of not only the data storage but also the software. You just have to go on the internet, and your program will be available through the SaaS model.
Packages:
Wootric has a free version and offers a free trial.
The paid version of Wootric starts at US $ 89.00 / month.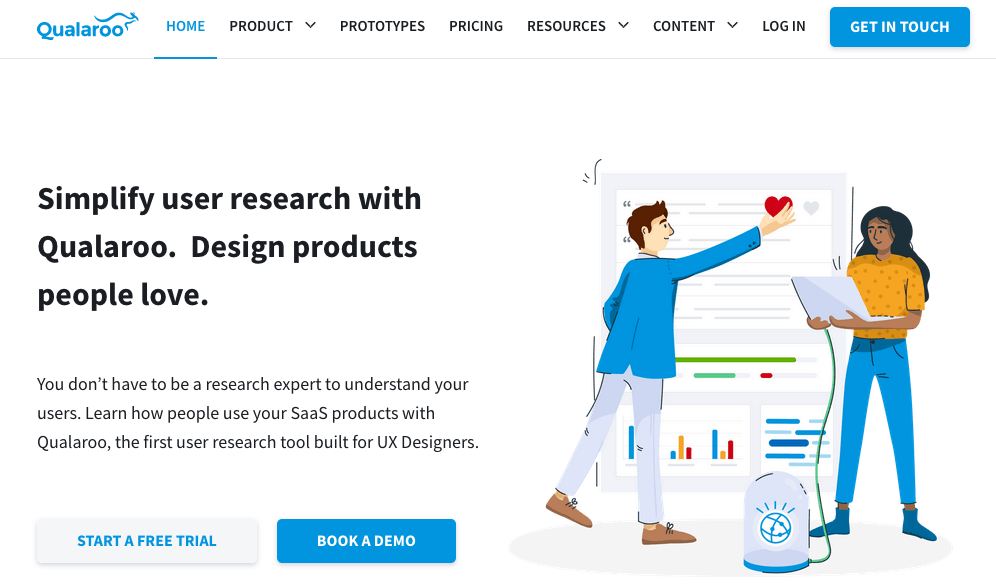 Qualaroo helps you create and publish targeted surveys on your website to collect and analyze customer information. You can send surveys to users at any point in the customer journey, such as while they are browsing certain product pages or exiting your site. Variables like time spent on a page or SEO search terms can be used to ask the right question at the right time.
It has the following characteristics:
A simple and efficient interface
Get valuable insights in minutes
Automatic advanced sentiment analysis
Searching for keyword clouds from the return information
Combine metadata and comments to get a full context

Packages:
ESSENTIALS
Collect user experience insights on your website with basic branding & features.
Collect insights on your websites & mobile apps. Includes advanced reporting & administration, API & advanced features.
ENTERPRISE
For large organizations or those needing enterprise security, SSO, multiple instructors & admins, custom license, API & more.
Customized price*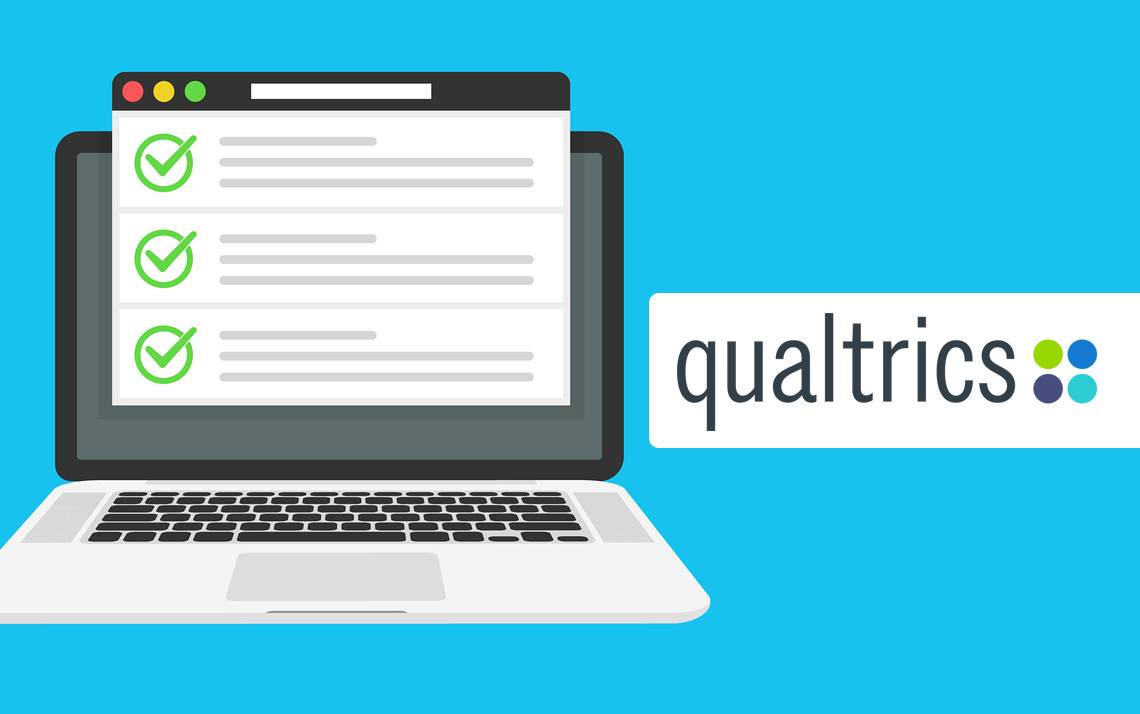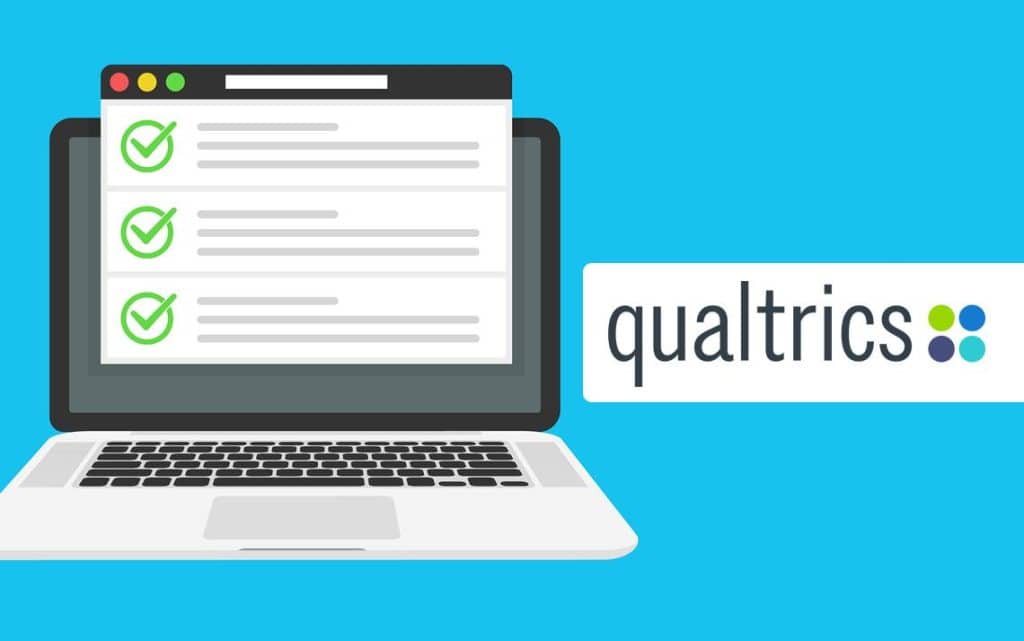 This experience management platform offers various methods of data collection, such as website and cell phone feedback, email surveys, and feedback for a better understanding of customers, the market, and employees. Users can access their role-based dashboards and view results as trend charts against goals. There is also a closed-loop ticketing feature that notifies users of interactions with customers, such as the presence of a detractor.
Packages:
Starting from: $1500.00/year
Pricing model: Free, Subscription
Free Trial: Available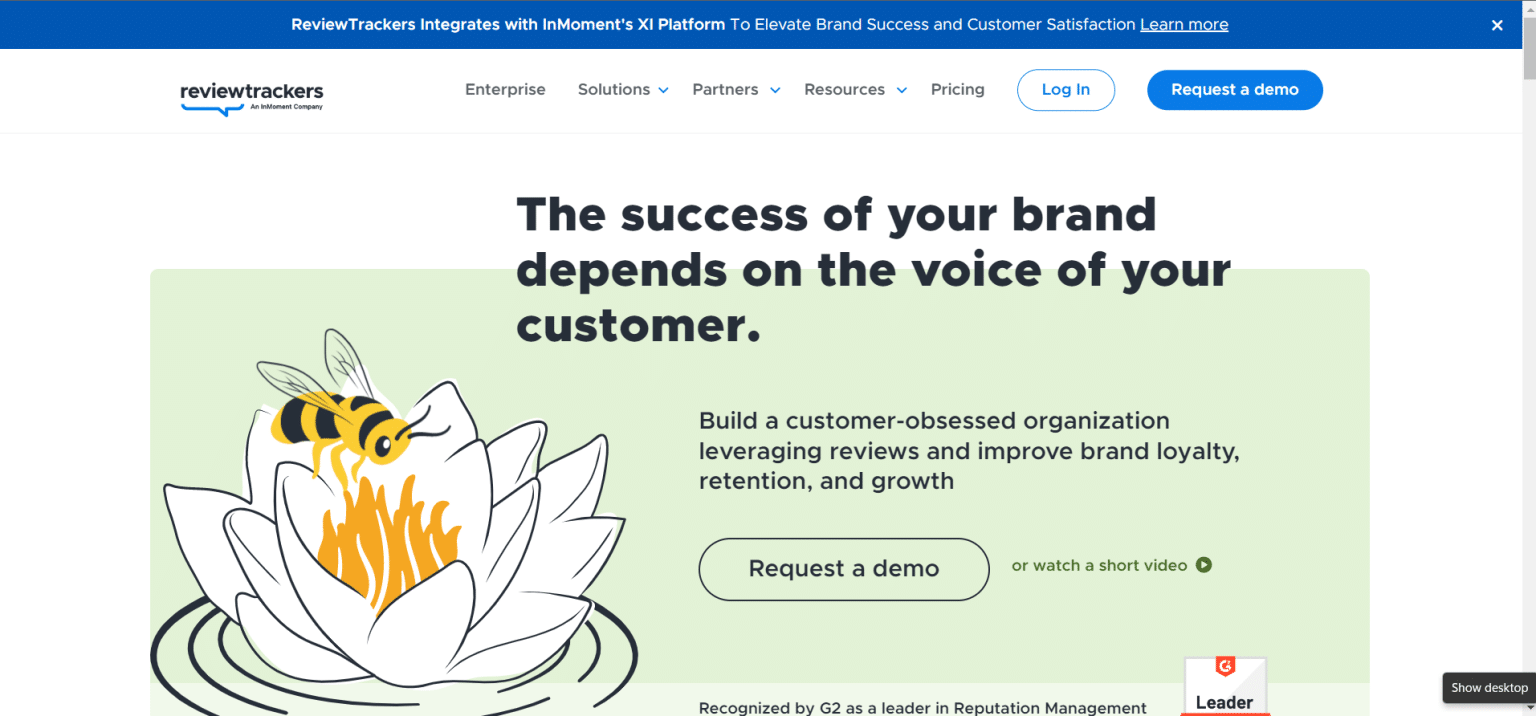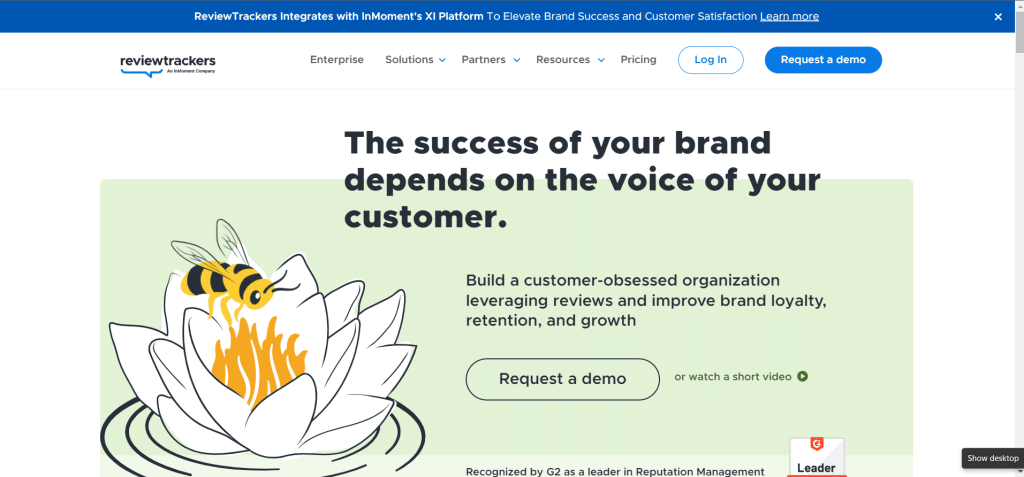 With  ReviewTrackers, you can analyze your e-reputation on a hundred different sites grouped together in a single interface. In addition to helping you analyze your customer reviews across many platforms, ReviewTrackers makes it easy for your customers to submit reviews. This tool is dedicated to building simple, helpful technology that bridges the gap between the brand and the customer. The software empowers businesses to understand their customers better, build more trust, and find the insights that move their business forward.

Packages:
LITE  "Aggregate and manage your business reviews"
Features included:
Analytics and dashboards 
Mobile app 
Alerts 
Unlimited users
STARTER "Build your reputation with customer feedback" 
Features included: 
Review requests and responses
Testimonial review widget 
Popular keywords and alerts
Net promoter score 
Unlimited users
ESSENTIAL "Consumer insights to win business and improve operations" 
Features included: 
Customer experience analysis 
Competitor reports 
Varied review widgets 
Unlimited users
PLATINUM "Custom reputation management experience" 
Features included: 
Custom reports 
Enhanced security
 API access 
Unlimited users
Conclusion
In a general context, customer feedback is a written or oral assessment, generally including a rating assigned to a product, service, or online store as a whole. 
These can take different forms of (comments, ratings, videos, etc.) and are accessible in any sector.
Positive customer feedback is also a show of customer loyalty, which can help new customers easily trust your brand without you having to do too much to convince them.
If the effectiveness and impact of feedback are well established, how can one choose the right customer feedback tools?
Before choosing your customer feedback software, it is important to understand the challenges of these real social proof and conversion levers and to know how to use them.