While the arrival of the pandemic has been a curse to physical stores, it's been a blessing in disguise for businesses that sell their products online.
eCommerce brands have been experiencing significant gains in the past few months.
Amazon has reported a 30% increase in sales during the same time period, with online shopping continuing to grow.
Apple's iTunes store is seeing $450 million dollars of transactions each week which is up from last year by over 45%.
Understanding your users is critical for providing a quality shopping experience.
So It's important to ask the right customer feedback questions.
Rich Page, a conversion expert, also suggests looking at key metrics on your analytics tools:
If you've got many products, you should also start by looking at some of your eCommerce reports that have buy-to-detail metric, this will tell you the percentage of people who are looking at your product page and then buying. Look at the cart-to-detail as well, which is the amount of people who are adding to cart after viewing your product page.

If you see a particular product with a low buy-to-detail rate, this tells you that there is something that customers don't understand about that product. May be it's too expensive.

One other important thing you should do is look at your percentage visits on mobile vs desktop. You may be spending most of your time looking at the desktop trying to improve that, but if 80% of your traffic is mobile, you have to focus on the mobile experience first."
Customers have the chance of providing valuable insights that can help you create better products and services in order for them to be satisfied with what they purchase from your website, app, or store.
Writing polling questions is not an easy task if you are in a hurry to get feedback. A lot of research must be done before you can start coming up with questions.
The first thing you should think about is what you want to know and how much time do you have to get the information?
It's best to choose a few questions that pertain to your business and be able to get feedback from customers as quickly as possible.
Take a step back and consider other CRO activities Evaluations, Analytics assessment, Heatmap, and Video Recording Analysis, Usability Testing, and customer interviews.
The information that we derive from these activities allows us to make assumptions that are then further confirmed through polling.
Customer Feedback Questions: good or evil?
Asking your customers' feedback questions should be easy; you can ask people about anything and get immediate feedback. It is, actually, not.
There is one point that you should keep in mind. People despise pop-ups, and they aren't even interested when they aren't advertisements.
Feedback shows that popups have a 73% disapproval rating. Polls are usually ignored by users, so you shouldn't abuse them and avoid running them constantly on your website.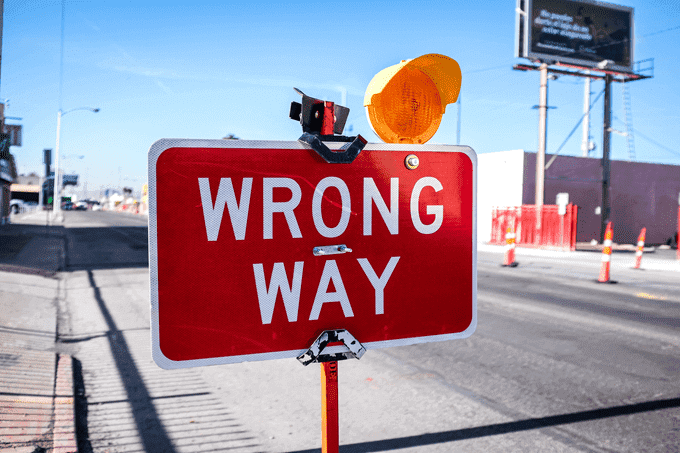 If your audience is extra sensitive to these things, it may turn out that complaints about "annoying poll" will be in the top 3 replies to your poll. This is normal, but next time you may reconsider the timing or the pages you run your poll on.
According to a Data and Analytics Strategist, Anil Batra:
Look at the areas where you can have the biggest impact, where people are dropping off the most. Find the worst performing page, and do a radical change, that's going to show a big impact."
Having said that, here are the different types of poll questions:
Questions on motivators
Questions on barriers
Questions on hooks
Questions uncovering missing content
Questions on satisfaction
Customer Feedback Questions on motivators
Motivator questions can help you understand why are people coming to your site. Motivator-style feedback questions can tell you where your real value as a brand is.
What are the top two reasons that brought you to our site?
Why did you buy this item today?
Can you please elaborate on the reason for your visit today?
What are your reasons for coming to our site?
Which products or services did you buy today?
The responses should help shape how we think about what's working well in these areas and what's not.
Customer Feedback Questions on barriers
There are a number of reasons that may cause visitors not to convert on your website. Questioning your visitors can help you to pinpoint the exact barriers they are facing on your site.
Here are some of the poll questions on barriers you can use:
Is there anything preventing you from completing your purchase?
What's the one thing that nearly stopped you from placing your order?
Was there anything about this checkout process that we should improve?
What prevented you from doing what you came to the site to do?
What was your biggest fear or concern about using us?
What was your biggest fear or concern about purchasing from us?
If you did not make a purchase today, can you tell us why not?
What would've convinced you to complete the purchase of the item(s) in your cart?
Do you have any questions before you complete your purchase?
What could we do to make our website more useful?
Is there anything on this site that doesn't work the way you expected it to?
Customer Feedback Questions on hooks
Hooks are the reasons why your visitors prefer buying your products rather than from your competitors. As such, questions about hooks seek to reveal why customers purchase from you and not from others.
What are your top three reasons for purchasing from us?
Do you have any other comments about our website that we should know about?
What is the thing you like the most about our products?
The questions are targeted specifically to customers who have already made a purchase from your store.
That can be on your thank you page or on the order confirmation.
Questions uncovering missing content
If you don't know what's going wrong with your website, the best thing to do is ask the people who are visiting it. This will help give an idea of what type of information they need in order for them to make a purchase.
Assuming the data you're providing on your site is enough is a big mistake.
Let's take product pages as an example.
A lot of visitors will find that they want more information about the product before making a decision.
You can ask questions like:
What would you have liked to see on this page?
Is there anything missing from the text or images which might help convince someone to buy our products?
What other information would you like to see on this page?
Is the description and product information sufficient on this page?
Are you able to locate all the information you need on this page?
Are the images sufficient for the product?
What can we do to improve this page?
Questions on satisfaction
Customer satisfaction informs you about customer happiness. It tells how your customers are satisfied with your products, services, and capabilities. Along with product reviews and ratings, customer satisfaction helps you improve your services, develop your products, and make the overall experience with your site more user-friendly.
Do you have any comments or suggestions about our services?
What do we need to improve on?
How would you rate the overall quality of our service?
How likely would you recommend our product/service to your friends?
Could you please rate your website experience today from 1 (poor) to 5 (very good)?
How did you enjoy your website experience today?
Did our website meet your expectations?
Is there anything on this site that doesn't work the way you expected it to?
Wrapping up…
So, there you have it, you can't help your customers if you don't know who they are and what they want in the first place. Allow data to take the lead, and you will most likely get useful insights.
Customer feedback is a way to gather constructive feedback about your product and services from the people that know you best – the customers.
Customer feedback is a great way to identify what your customers want from you and how they feel about the service that they are receiving, they will also help to improve customer relationships, increase loyalty among current customers
They are important because it tells us what customers want and don't want about our product or service. This helps to improve customer satisfaction, as well as attract new customers.