The end of the year is near, and so is the end of this quarter!
I started this quarter doing new, exciting, and challenging tasks. And with each task, there's something new I've learned.
Next week's blog will discuss all of these tasks and the lessons.
In this blog, I will talk about case studies I've been working on and other tasks I've been working on this week.
So, let's delve into it:
What Did I Learn From Working on Case Studies?
If you have been following this series, you will know that I have been collecting previous A/B tests for our clients and transforming them into case studies.
I post these case studies on FigPii's LinkedIn and my account.
In these case studies, I highlight the hypothesis, changes on the variation, final results, and lessons learned.
These case studies are beneficial for anyone working in marketing, conversion rate optimization, UX, etc.
Why?
It will teach them how to:
Increase conversions,
Increase sales,
Improve content engagement,
Reduce bounce rates,
Reduce cart abandonment.
As for me, being objected to all of these experiments and learning about them, I came up with valuable lessons.
These lessons can be helpful for you as they are for me:
Don't assume that people will get in between the lines. Clever headlines might sound good, but go for clarity and focus on what is unique about your business.
What works for mobile users doesn't necessarily work for desktop ones.
It is better to reduce the number of steps that take visitors to do a specific action.
If the goal in an ecommerce website is to increase the average order value, then use design and copy to nudge visitors to the target AOV.
When visitors are most likely to shop for more than one product, keeping them in the shopping experience makes sense. Using a mini-cart helps keep visitors in the shopping/looking around phase of the purchase funnel.
You can view all of the case studies published up until now in the below links:
Now, shall we start with how my week went by?
A Guide on How to Write Product Descriptions
This week's FigPii newsletter was all about writing good product descriptions?
I provided our subscribers with three tips to help them.
If you missed it this week, here is a sneak peek:
The numbers for this newsletter were good:
Open rate: 33.5%.
Click rate: 1.2%.
I also found something interesting from this week's newsletter; a pattern, to be precise.
Our open rate is concentrated in the early morning hours, especially in the first hour after I send it.
I send our newsletter every Monday at 10 am Eastern time for you who don't know.
You can subscribe here!
Upcoming: A New Blog Series
After finishing the AB testing tools blogs series, a new series will be posted soon.
The series will be about how to run A/B testing on Shopify, WooCommerce, and BigCommerce websites.
The series discusses setting up an A/B test on either of these sites using the FigPii App.
Also, you will find examples of elements you can test on those kinds of websites.
Next week, the first blog will be about how to run A/B testing on Shopify.
Once it is published, you can check the blog, whether on FigPii's blog or my LinkedIn account.
A New Case Study Published
This week's case study has been an interesting one.
The site we launched the experiment for was directing visitors to the cart page after they click add to cart on the product page.
A signal that they should check out with just one product.
Our research with other ecommerce sites has shown us that keeping the visitor engaged to shop for more is a surefire way to get them to increase AOV.
You can check the changes that we have made, the results, and the lessons learned through this link.
Quick Update on Our Agencies Event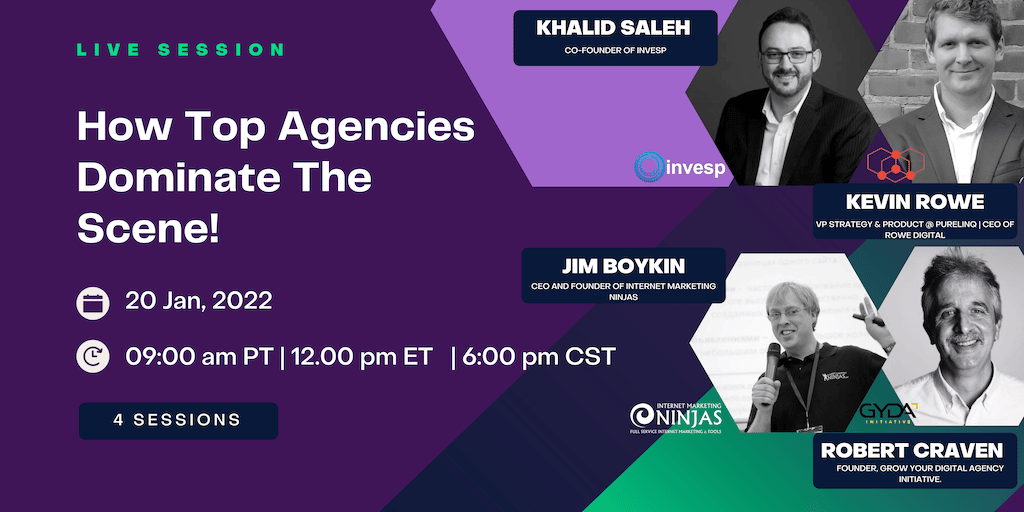 FigPii's virtual event for Agencies' What Top Agencies Don't Tell You!' has been rescheduled to the 20th of January, 2022.
The event is dedicated to everyone striving in the agencies' world and trying to build their business.
You will learn everything you need to know about agencies. You will also learn about the tips and tricks to have a successful one.
The event's speakers are top-notch in the ecosystem, such as:
Hurry up & register here!
Wrapping Things Up
That is it for this week!
I hope you enjoyed this week's blog. I sure did.
However, before I leave you to your weekends, tell me what interests you the most in this series? What do you feel needs enhancement? And, what do you want to read more about?
I will be waiting to hear from you.
Until next week,
Sherine.